This is the first time I've been tagged, so please bare with me while I'll stumble my way through this 🙂 Thanks to thebookishunderdog  for tagging me! I'm excited. I've read tons of these from other bloggers and they look like a lot of fun!
THE RULES
Thank the person who tagged you.
Choose 8 actors and describe them in a particular movie role. Describe them and answer which book character fits the same description. (You can use the actors from the person who tagged you if you like.)
Tag 8 other people.
1. Miranda Priestly (Meryl Streep) in The Devil Wears Prada and Levana in The Lunar Chronicles series by Marissa Meyer – Ruthless Queens: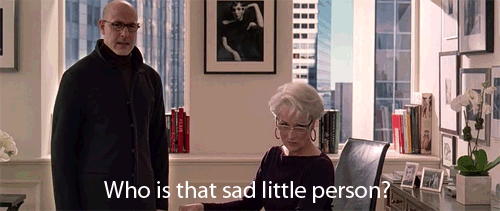 Miranda is the editor-in-chief of a fashion magazine and Levana is the Queen of Luna.
Miranda and Levana could be sisters. Both ruthless, unfiltered, demanding, and have no tolerance for not getting their way. Granted Levana can use her mind to force people to bend to her will, the same could be said for one of Miranda's looks.
2. Sheldon Cooper (Jim Parsons) in The Big Bang Theory and Emerson Knight in Curious Minds by Janet Evanovich and Phoef Sutton – Charming Know-it-Alls:
Sheldon is a socially inept genius/scientist and Emerson Knight is a socially inept billionaire/genius. Both seem to think their way is always the right way, while somehow pulling out enough charm to keep those around them from strangling them.
3. Phoebe Halliwell (Alyssa Milano) in Charmed and Alejandra (aka Alex) in Labyrinth Lost by Zoraida Cordova– Magical Uncertainty:
Phoebe is a witch who with her sisters make the Power of Three. Very powerful witches are almost unstoppable.  Alex is a very power excantrix bruja. A rare thing in today's time. Both of these women struggle with how they fit into this life that has already been planned out for them, but both are incredible as they figure it out and embrace it!
4. David Norris (Matt Damon) in The Adjustment Bureau and Jason Dessen in Dark Matter by Blake Crouch – Sci-Fi Edition of fight for the one you love:
David Norris is just your average guy until he meets the girl he can't live without and finds out that the world is much more "designed" than he knew. Jason is a scientist who searches the multiverses to get back to his wife and son.
5. Hedra Carlson (Jennifer Jason Leigh) in Single White Female and Grace in The Sister by Louise Jensen – Fatal Relations:
Hedra becomes the roommate of Allison after answer an Ad.  Allison got a lot more than she bargained for the more Hedra became obsessed with her.  Grace, claiming to be Anna's sister, inserts herself into Anna's life.  Both women make you want to be very careful who you let close to you!
6. Carl Fredricksen (Ed Asner) in Up and Ove in A Man Called Ove by Fredrik Backman – Lovable Grumpy Old Men:
Carl and Ove both go through heartbreaking losses of the women they love. Both a grouchy, short-tempered, and love deeply once you get past the hard parts.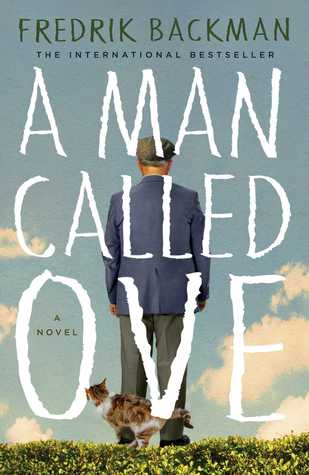 7. Aaron Hotchner (Thomas Gibson) in Criminal Minds and Jakob Kuisl in The Hangman's Daughter series by Oliver Pötzsch – The Gruff Detective type:
Aaron and Jakob are worlds apart; Aaron is in modern day America, and Jakob is in 1600s Germany.  But I paired them because they are both no-nonsense detectives. Jakob in his own right. If you've read these (brilliant, beautiful books!) then you know what I mean. The soft parts in both men revolve around their families.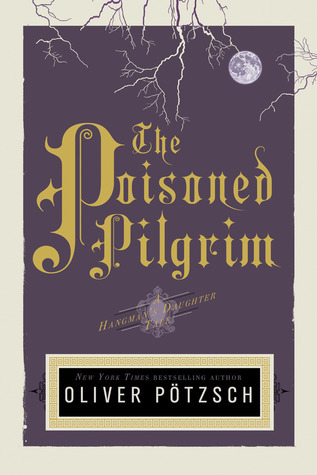 8. Spencer Hastings (Troian Bellisario) in Pretty Little Liars and Holly Mackey in The Secret Place by Tana French – Secrets, Lies, and the Ladies who keep them:
Pretty Little Liars is my guilty pleasure. At 35 I should probably be watching shows with characters my own age — but, nah! 🙂 When I was reading The Secret Place the entire time I had Spencer's face in my head. Both strong, smart women who just want what's right. Consequences be damned.
These tags are harder than they look! haha! Major props to you bloggers who do them all the time. It was a lot of fun, though 🙂
Here are the ones I tag – – apologies if you have already been tagged! 🙂