This thing still on…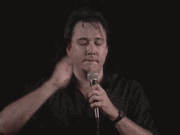 It has been about five months since I wrote my last blog. Life became a handful there for a bit – bought a house, got promoted, missed Texas (well, not Texas but certain members of my family) so much I was tempted to up and leave in the darkest hours of the night. Needless to say, I am still in Minnesota, I am in love with my house, my new position is fantastic (though challenging), and I am meeting new people. Overall, things are good ❤
So that, in a nutshell, is why I read several books I did not tell you about…I apologize for this because some of those books were incredible! A list can be provided upon request, but here I want to tell you about Sarah Pinborough's Tales from the Kingdom series. I came across the first book, Poison, randomly in a used bookstore and immediately fell in love with the cover (yes, I sometimes choose books based on their cover, please send all hate mail to my email address listed on my About page). But seriously, it's an embossed hardcover and completely gorgeous! So without even reading the first one, I went on the hunt for Charm and Beauty.  I do not regret buying them based on this reason, nor do I feel guilty!
I read a quote from Elizabeth Gilbert while reading Beauty, the last book in this series.  I have lived through many moments in the last year where strength was not my strongest quality. It felt foreign and unobtainable. And then I read these three short novellas where every female character (yes, fairytale princesses and a Little Red Riding Hood) was badass and had a take-no-bullshit approach to getting what they wanted/needed. Though a few struggled, some were petty and vain, and one was flat out crazy…in the end, they did live happily-ever-after. Not because they found their Prince Charming (who was more petty, vain, and weak than all other characters) but because they found what made them truly happy. Several did find in another person, but not just any "prince" but their true person.  And then there was this quote:  
It is strange the things Life uses to remind us what we are capable of. Never underestimate the power of a book…. any book… fairytales included.
One of my favorite moments in these books is when the Snow White's evil stepmother the Queen realizes why she was so unhappy and bitter – – she was in love with Snow White. When the Prince originally wakes Snow White she is headstrong, boisterous, and completely in tune with her sexual desires/needs….. the exact opposite of what the Prince wants in a Princess. So he does what any slightly delusional Prince would do…. he turned the poisoned apple into juice, gives it to Snow White, puts her back to sleep, and locks her in a tower. He's a reasonable guy.
Later in the story, Cinderella and the Huntsman come along (who actually run off together, leaving Prince Charming to marry one of her stepsisters) who find Snow White and decide to bring her home.  It's on the road home that the Queen finds them, seeing Snow White she kisses her, who wakes and returns her love. Sometimes it's just about being open to something that will allow you to find true happiness.  Regardless of the road, because the road is amazingly beautiful and painfully shitty for everyone it seems, so it's mostly how you choose to embrace it. It was a great twist to a story that has been told a hundred times and I fully accept this version.
There are two other parts of this story that stood out to me.  First, Aladdin.  As my favorite Disney movie (second only to Beauty and the Beast – – we'll get to her in a minute), I was super excited when I saw him make an appearance.  In this story, he is a conniving and angry thief who also plays the part of the genie.  When the Queen lets him out of the lamp to find magical treasures for her, he attempts to kill her.  To which she responds by trapping him in his lamp for eternity. Brilliant. I read that scene a few times I loved it so much. ❤
Lastly, Belle. Beauty and the Beast is by far my favorite fairytale.  Strong woman, loves to read, gets the guy she truly loves who turns out to be a prince with a kickass library – – does it get better? Possibly, but don't ruin this for me … <day dreaming> …. sorry, focusing.  Pinborough's version of this tale is fantastic! Beauty is a beautiful girl with a dark and menacing side.  There is no Beast because she is the beast. Reigning terror and sexual deviance over her people once a month. Rumplestiltskin, a truly good man, has Beauty prick her finger on his spinning wheel and places the kingdom into a 100-year sleep. That's all good and well until Red Riding Hood and the Wolf (man by day, wolf by night) interrupt these plans and wake her, and so a new adventure starts.
There are important backstories missing here and so many details that lend to how brilliantly Pinborough set these up and executed them. I haven't read anything else of her's since finishing these, but I will be.
I started these books while sitting at the Workhorse Coffee Bar in West Saint Paul.  I actually discovered this place on International Women's Day which seems fitting since it is owned and operated by two women – Ty Barnett and Shannon Forney.
This place was great. The staff was very friendly and helpful. The prices are very reasonable and the food selection is on point.
While sitting there reading, a couple came in that stood and chatted with the barista for awhile. They were discussing his coffee interests. At one point the barista recommended he try out another local place up the block.  I can respect and appreciate any establishment that will build up and encourage other local business around them.
The space is beautiful. The picture below is from their Facebook page. Several communal tables and a few smaller ones. I was sitting at one of the larger tables with several other people I didn't know who were tapping away on their laptops. The guy two seats over was bobbing along to whatever was playing through his bright blue Beats headphones. I was super curious and considered asking because he seemed to really be enjoying himself. If I were bolder, I would have done so. Next time perhaps.
There was a couple in the corner doing a crossword puzzle together, which I find lovely and amazing. The barista would walk over to offer suggestions at times or they would holler out the question and a suggestion would be sent back. Overall the vibe of the place was great. So many different personalities around me. Some engaging, some focused on their own things, but overall a great feel to the whole atmosphere. I've been back a few times since that first visit. I truly enjoy this place!
I am a firm believer in all things happen for a purpose. We read things when we are meant to, we end up in locations we are meant to visit, and we meet people when we can best learn from them (good or bad). So read more fairytales, drink all the coffee, engage the blue headphone person about music, and don't be like Prince Charming. He was a ass. ❤
The Workhorse Coffee Bar – website ✰✰✰✰✰
Charm – GoodReads ✰✰✰✰
Beauty – GoodReads ✰✰✰✰